About Ururu Kaigo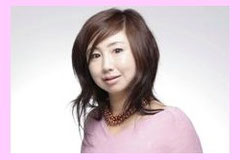 Ururu Kaigo
   -- Culinary Culture Expert --
            -- Essayist --
-- Tourist ambassador for Nara --
Born in Tokyo in 1967, I have studied French, Chinese and Italian cuisine extensively for ten years before beginning my career as a Japanese culinary expert in 2002.
I hope to inspire people to savour and enjoy the time they spend preparing and eating food. I also hope to reveal the rich diversity and importance of food within the cultures of different countries. I believe that understanding food and culinary culture of different countries is one of the easiest and fastest ways to know and understand the people. Food is one of the most essential things in the human life and the culinary culture of a country embodies the country's own history, spirit and joy.
I hope you too can discover and enjoy the different tastes of food from other countries and gain an insight into the people and places it's from.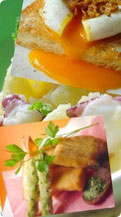 When we eat delicious food, we feel so happy.
Nobody is angry when they are eating delicious food..
Ururu Kaigo is exploring the feeling of eating delicious food, why we feel happy when eating and where the sense of delicious comes from. Only feeling on your tongue? No. The five senses involve. We create the feeling of delicious at our brain with our dining experience. Who we ate with and what we felt in the past are very important. Because our brain creates delicious feeling from dining experience we stock in our brain. That's why different people find the taste different even when eating the same cuisine.
So, having rich dining experience is very important. Sometimes, our dining memory during childhood with our family makes us very happy.
It's not the meaning of eating only expensive food, just have a rich experience!
Activities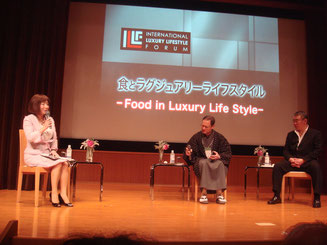 Talk Show: coordinator on Food Session of International Luxury Lifestyle Forum, held as a starting point of the understanding and awareness-raising of luxury market, attending Commissioner of the Japan Tourism Agency.
Talk about Food & hospitality of luxurious restaurants, with other specialists:
Mr. Michael Romano, the chef of Union Square Café, US, which earned Zagat Survey's #1 ranking as New York's Most Popular Restaurant for an unprecedented nine years, Mr. Kunio Tokuoka, chef of Arashiyama Kitcho, very famous and beautiful Japanese restaurant in Kyoto
【 Cooking School 】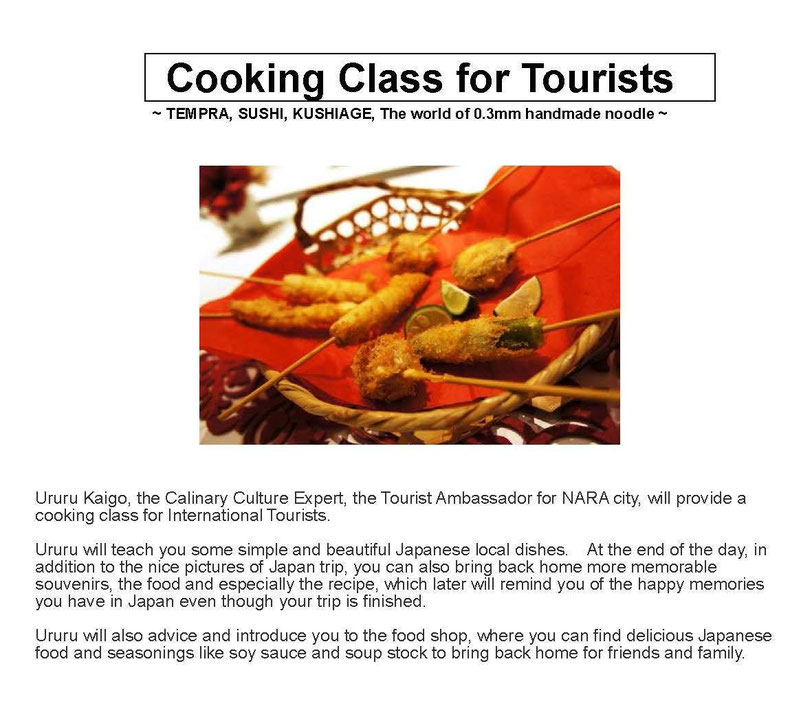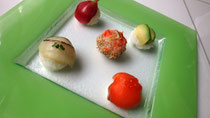 【 Magazines 】
" TV Taro" (Japanese major magazine introducing movie & TV program) 
Ururu Kaigo' s Colum & Recipe "FILM ON THE DISH " for 3 and half years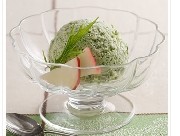 "Orange page"(Japanese major food & cooking magazine)
Introduce recipes using Nara traditional vegetable "Sensuji-Mizuna" and Panasonic Bakery equipment: Mizuna, Tofu and Apple Ice cream & a Mizuna Pasta Japanese Style. Interview with farmers in Nara about how they plant Mizuna and the benefits of this vegetable
Media
【 TV 】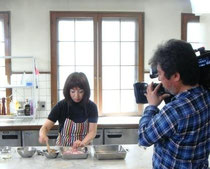 "Miracle! Mimika" (NHK ,Japan's only public broadcaster) 
Provide food information in a popular cooking animation program for children.
"Tokoro-San no Me ga Ten!" (NipponTV, Major TV Station in Japan) 【Photo】
Cast on the theme of Japanese seasoning "SHIO KOJI (koji that has been fermented in salt)"
【 Radio 】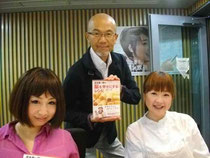 Nippon broadcasting radio (major and popular radio station in Japan)
Appear on the afternoon popular program called "GOGOBAN" and talk about food and Nara, and introduce some recipes.
Contest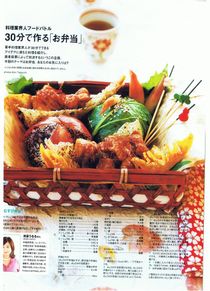 CHAMPION of BENTO ELLE a Table

"ELLE a Table" (World Wide Popular cooking magazine)
"Food Battle of Food Specialist s/Chefs": Won the prize of BENTO preparing under 30minites."
Reader of the magazine voted my BENTO and became a CHAMPION of BENTO ELLE a Table. (See the photo)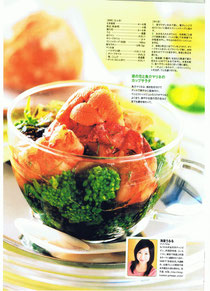 *Bento: Lunch Box, a home-packed meal, is very common and convenient among Japanese. We can bring a bento almost everywhere: school, office, picnic, etc.
Contact Us:
Ururu Kaigo Studio
TEL  +81 3 6277 6251
E-mail  kaigo_ururu@hotmail.co.jp